In 55 Words – Vol. II
Volume II of my Femdom Hypnosis and Mind Control short stories is now available for pre-order on Amazon. It will be released on December 8th and it's going to be exclusive to that store at least until the end of the year.
The description goes as follows: The journey continues in this new collection of erotic micro-fiction. Discover exciting and humorous new ways for women to take charge and for men to lose their minds when in their presence. Everything goes and not even Santa Claus is immune to their mesmerizing charms. If you're looking for a bit of sexy, kinky fun then look no further and surrender your thoughts to these tantalizing short stories.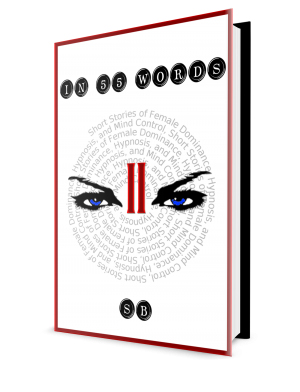 Once again, all proceedings revert to Inraptured. Just follow the link below if you wish to join the cause.
And while you're at it, why don't you purchase the first volume as well?
Thank you in advance and have fun.