In 55 Words FD MC Challenge 2017 – Day 284
Today's entry in this challenge was inspired by a picture I stumbled upon while surfing the web. I'm sure my fascination for boots contributed to the fact, and that's pretty much the gist of it.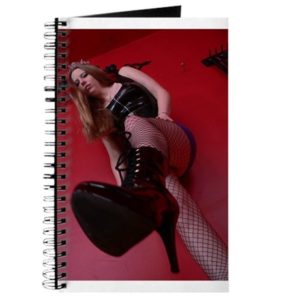 If the piece seems a bit disjointed by comparison to others, it's because the main character is somewhat baffled with everything that's going on and I reflected that in the construction of it all. I can't tell you where he works because I don't really know but I wouldn't mind paying him a visit. If that should be the case, enjoy, and until tomorrow.
---
Office Hours
"I didn't order this!" Bruce exclaimed.
"Your signature says otherwise," the delivery guy noted, grinning. "Here are your fifty copies of Boot Licking Bitch Journal, Mr. Andrews."
"Hmmm…" He was confused. The last thing he remembered was talking to his boss and…
The click of her heels made his mind kneel. Office hours were fun.