In 55 Words FD MC Challenge 2017 – Day 267
I wish I could say I'm feeling better but, sadly, that's not the case. Still sick, I'm afraid. Still, the show must go on no matter what.
Today's piece was inspired by the image below.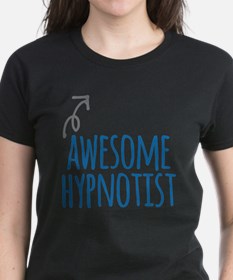 Have fun and, hopefully, I'll "see" you all tomorrow.
---
Awesome
Paul looked at her T-shirt.
"Seriously?" You really are full of yourself, Daisy."
"Not as much as you are filled with me."
"No way."
"The fact that you keep staring proves my point."
"If you think I'm going to wear something ridiculous too…"
"I think you're not going to wear a thing."
She was right.